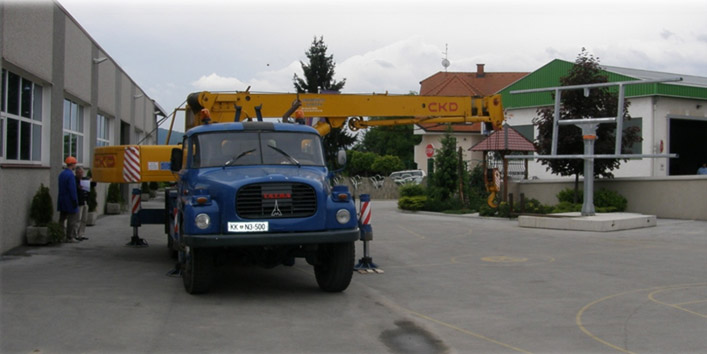 During the test we are entering a horizontal load to the deflection, which wasn´t dangerous for the overturning of the structure. To achieve force we used crane.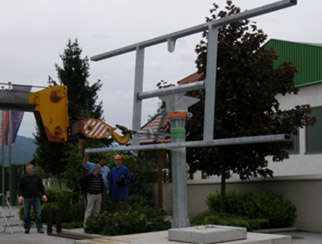 In the first experiment, we prepare a tow bar mount
on the pillar of the engine unit - at a height of 3 m.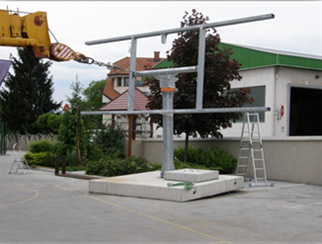 In the second experiment, we mount preparation
of the towing speed unit - the height of 3.5 m.
---
The results we have achieved are:
- At a height of 3 m, we achieved 47 kN
- At a height of 3.5 m was achieved 36 kN
The tracker can withstand wind blowing at a speed of 110 km/h on the surface of 32.5 m2 tracker in a vertical position.